CIBRUSH Organizing Committee trip to Boucherie borghi Group
Previous Review 2017.04.06
On November 5, 2015, CIBRUSH Organizing Committee visited BORGHI MACHINERY SHANGHAI CO. LTD. in Shanghai. In the meeting room, we met and had deep discussion with Mr Alex Liu, sales manager, Mr Matteo, product manager. It is a pity that Mr Luca Guizzardi, general manager of Borghi Shanghai was in Italy, the headquarter, he would come back next week.
After we made a brief introduction of CIBRUSH 2016 to Mr Liu, he introduced us the milestones of Borghi and the current situation. We read through the PPT of the company's profile, got more information about this historical Italian company.
After the invention of the first brush making machine in 1947, Borghi was set up in 1948. Borghi had been in operation for 67 years.
For the two leading companies in brush making industry, Borghi in Italy and Boucherie in Belgium, April 2014 is a historical date. Borghi and Boucherie formally merged, both sides takes 50% share of the joint company. The combination of the two company's expertise exceeds 152 years. This is not only the age combination, but also the combination of the core technology and expertise for the two companies. Base on this merge, the Boucherie borghi Group enriched their product lines and can be able to offer clients greater solutions and services.
During the discussion, Mr Liu raised a question that is common within the field of brush industry: why most of the professionals thought the brush market is really limited, is there any more spaces of the Chinese market? Comparing with the market around the world, all kinds of brushes are not planted widely used in China. How to teach citizens use more kinds of brushes, then enlarge the market? CIBRUSH, as the only information platform, will introduce the technology, application of the brush, and let more and more customers familiar with all kinds of brushes and use the brushes. Only if the brushes consumption market increases, the brush making equipment suppliers and raw material suppliers will have more clients and grow up.
At the end of the meeting, Mr Liu invited us to visit the factory in the headquarter of Boucherie borghi Group in Italy next year. Boucherie borghi Group will be interested in CIBRUSH 2016 exhibition and Seminars.
By this visit, we got more information about Boucherie borghi Group. We wish Boucherie borghi Group will lead the development of brush industry as heretofore.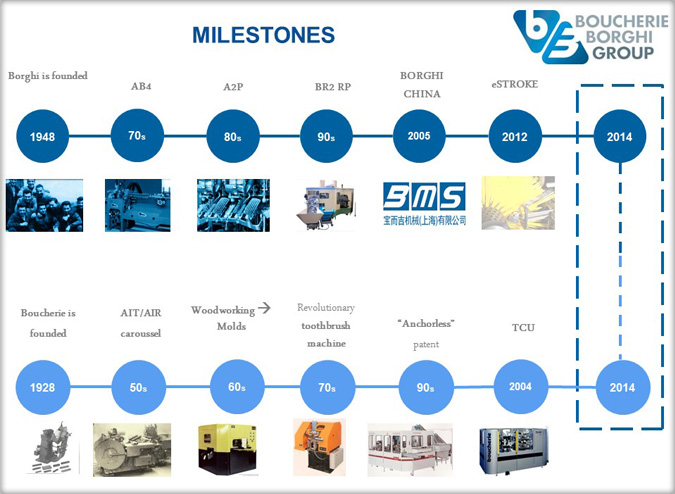 Milestone ofBorghi and Boucherie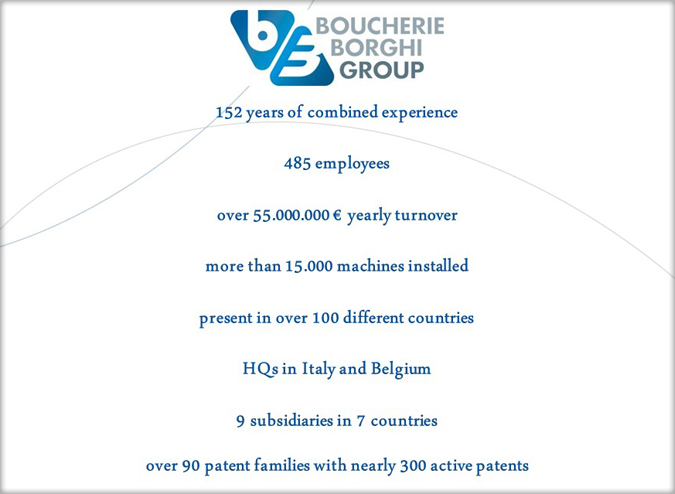 Boucherie borghi Group's brief introduction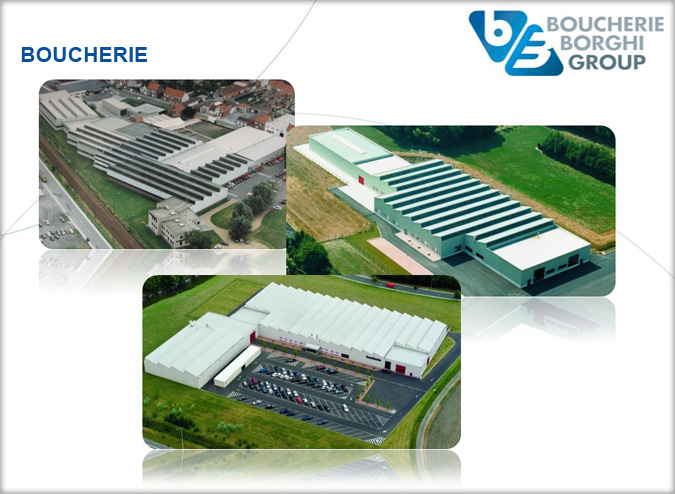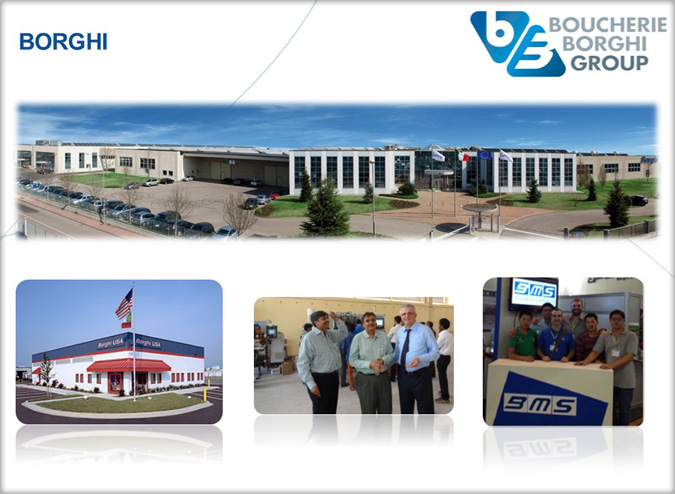 Bird View of Borghi and the team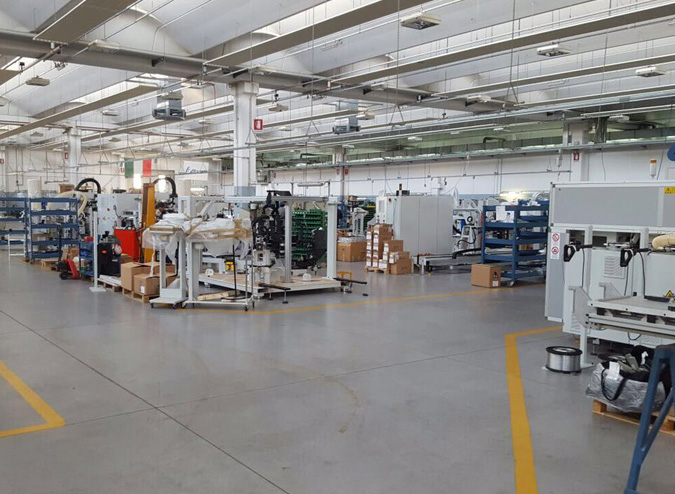 Factory in Borghi's headquarter in Italy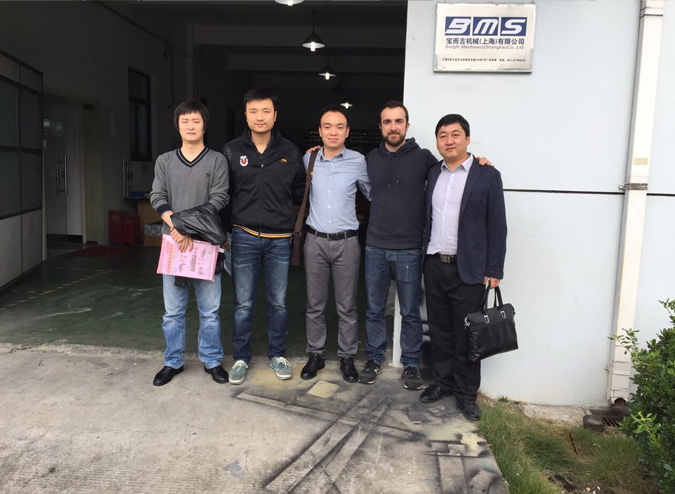 Working team of Boucherie borghi Group in China took group photo with CIBRUSH Organizing Committee.