Exhibitor Recommendation: Yangzhou Haixing CNC Brush Machine Co., Ltd.(Booth No.N5D01)
Exhibitor News 2018.01.30
Introduction

Yangzhou Haixing CNC Brush Machine Co., Ltd. (Booth No.N5D01) is a high-tech enterprise established in year 2008, specializing in the research, production, sales and service of brush machinery. Depending on professional knowhow and the mature technology in the automation area, Haixing has achieved rapid and successful development during last decades. Its dedicatedly designed and produced brush machines have been well accepted by the markets in China and abroad.


Product

Haixing's products include the vertical and horizontal machines to produce household brushes, such as toothbrushes, short-fiber brushes, brooms, and also the industrial brushes, like rolling brushes, disc brushes and steel wire brushes, etc.

Except the brush making machines, Haixing produces the auxiliary equipment too, such as automatic filaments cutting machine, automatic trimming and flagging machine, and automatic brush handle loading machine. It willing to design and produce new machines according to customers' special requirements.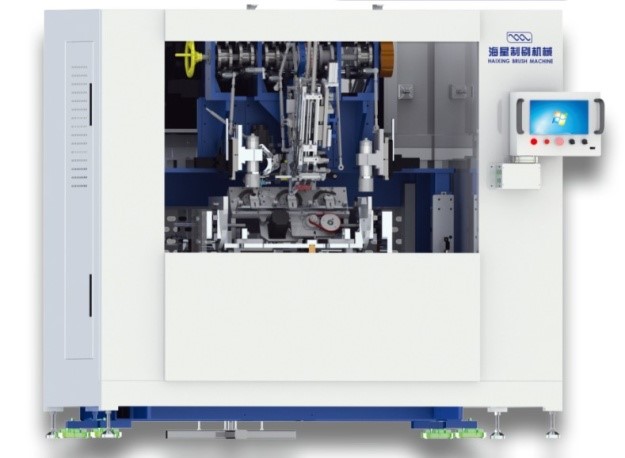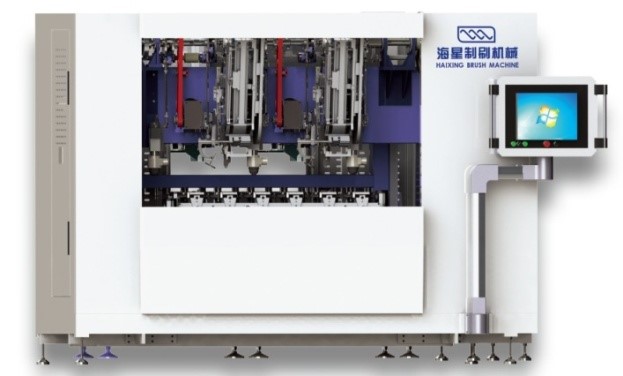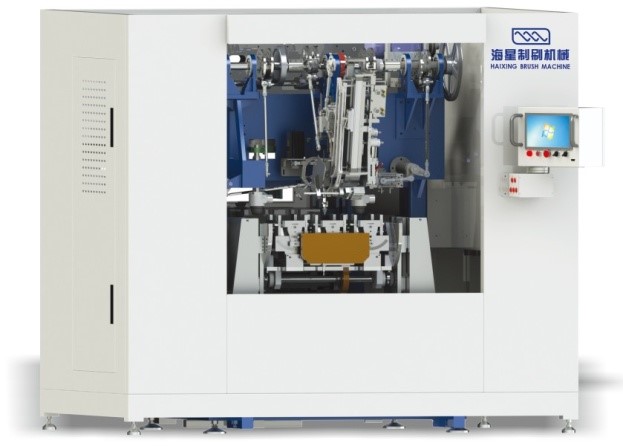 Highlights

As for the markets of household brushes and industrial brushes, Haixing CNC Brush Machine Company will present the independently designed vertical drilling and tufting brush machine, horizontal automatic loading and tufting brush machine, drilling and tufting industrial brush machine, and other manifold products.

On this exhibition, we will present the key technologies of new tufting head, innovative technology of transmission structure of new platforms, circulating motion control technology of new platforms, and kinds of new machines. These new technologies have been achieved by our engineers independently after five-year's hard work, and the new technologies and products will break Chinese brush making industry's long term dependency on foreign products and technologies, and will change the situation that Chinese brush making equipment industry has no core technologies and high-end products.