Branded Exhibitor Recommendation:Shanghai Longguang Industrial Brush Co., Ltd
Exhibitor News 2018.01.08
Introduction
Shanghai Longguang Industrial Brush Co., Ltd.
is a design, produce and sale of various types of industrial brush company in china. The company was established in 2004. The company has 10000 square meters' manufactory, modern production equipment and technology, and has professional designer. Our company provides all kinds of standard and non-standard industrial brush customization, to meet the customer's needs for industrial brush, including surface deburring, polishing treatment, cleaning the interior dirt and so on.
Product

Disc brush is suitable for industrial surface deburring, including welding products, stamping parts and decorative surface, casting parts, cylinder heads, engine sets, hydraulic parts, pneumatic parts and other surface deburring. We can customize according to customer's need.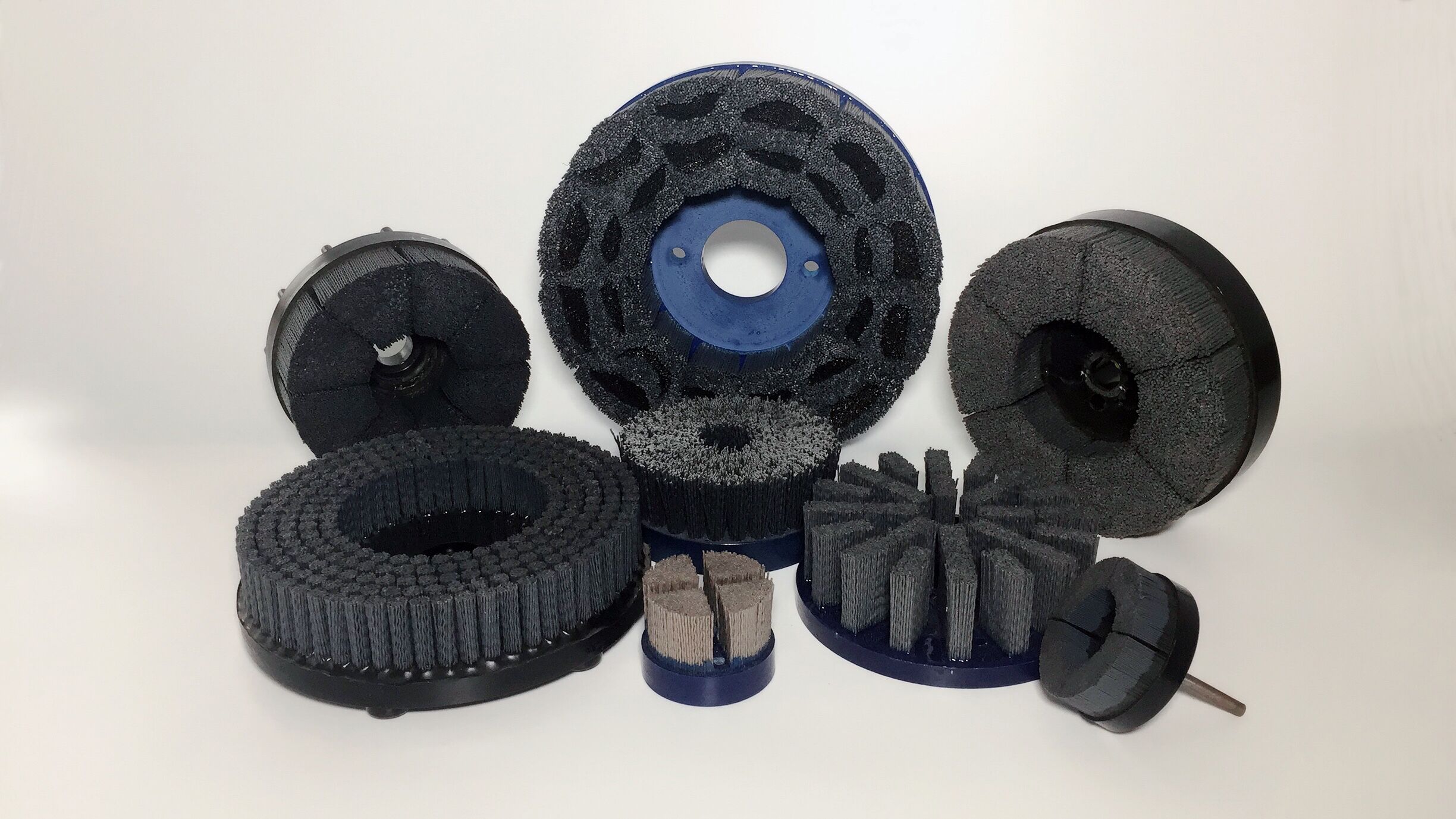 Tube brushes are suitable for tube cleaning, deburring adn polishing internal of mechanical parts. The types of filaments available for tube brushing can be metal, natural fiber, abrasive, nylon, etc.. We can customize according to customer's need.


End brush is used to clean tight area. The brush can clean slag, scale, rust and paint, can be mounted into electric or manual tools. End brush is high efficiency, low cost, flexible brush. Filaments' material and length can be changed with the use of machine. We can customize according to customer's need.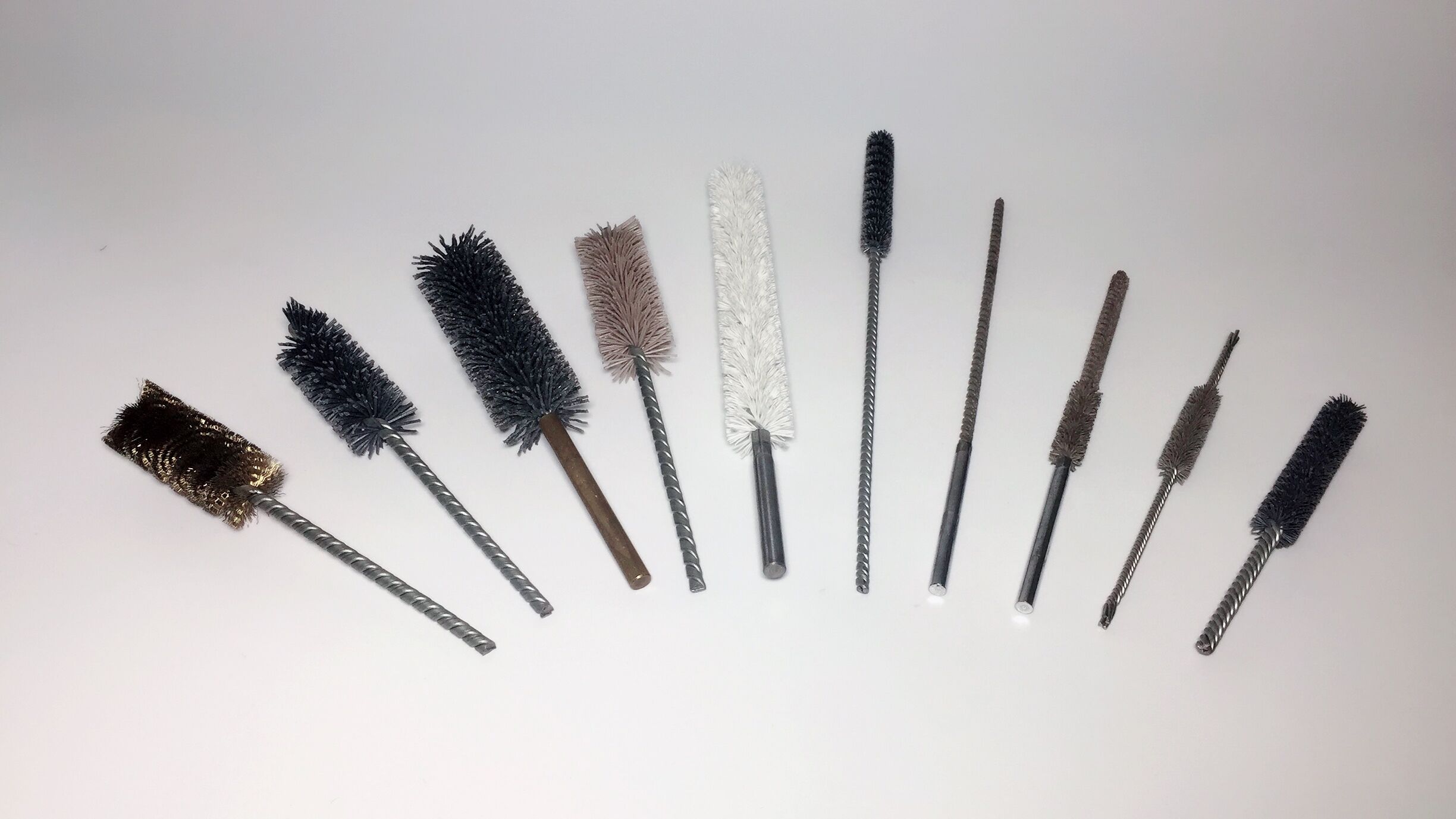 Cup brush has extremely abrasive ability and the work efficiency. It is suitable for heavy surface cleaning, removing welding spots, rust, burrs, paint and so on. The types of filaments available on abrasive, nylon, metal and so on. We can customize according to customer's need.

Flex hone brush is used for cylinder; accessories of air conditioning, refrigerator, compressor, hydraulic, pneumatic, cylinder block, engine, machining, hydraulic parts, oil pipelines, inner holes and other roughness processing. The grain size of abrasive materials depends on different circumstance.
Wheel brush is widely used in deburring. It can be mounted into electric tools. Wheel brush is suitable for removing paint, rust, dirt, stains, and decarbonization, polishing, deburring. The types of filaments available on metal, natural fiber, abrasive, nylon. We can customize according to customer's need.

Strip brush is also called bar brush. It can be made into various shapes as required. Such as spiral brush, spring brush, door brush, power brush roller, etc.. The specification of strip brush is changeable.Strip brush can be used in sealing, dusting, transportation, protection, cleaning, anti-static, deburring and other purposes. The types of filament is available: metal, natural fiber, abrasive, nylon.

Brush roll usually consists of metal shaft, brush wire attachment (plastic tube, nylon tube, etc.) and brush wire. The machining procedures include: axle, bushing (pouring), eye picking, planting wool and flat hair. The special shaped brush roll in the machine planting hair not completed, with manual planting wool. Brush roller is suitable to five industrial: food processing industry, glass ceramic industry, metal processing industry, polishing and cleaning industry, textile machinery.

Company Culture

Since its establishment, the company has always been adhering to the "honesty as the basic of management" concept, to serve every customer. The artisan spirit "as the guidance, strict product quality. The company according to " customer first"service concept to create value for customers. Our company's vision is leading the industry brush trend as industrial surface treatment expert, brush colorful future of manufacturing industry.